Blog
by Barbara • Barbara's Blog on May 18, 2010
How many times have we heard that one?  Just twice this last week I received calls from prospective buyers stating that their agents were "unavailable" to show them properties and I would I please show them my listing.  Oh, and if I couldn't show it to them, could I at least arrange it with my sellers for them to see the property on their own?   While these "buyers" are usually very pleasant, they are also usually never interested in the property.  They are probably "serial lookers" and that could be why their agent is always"unavailable".  
We sign a contact with a seller stating we will diligently work to market and sell their property by all reasonable methods at our disposal.  I guess this is one of them.  However, I never quite feel comfortable discussing the merits of a home without the other agent being present.
When I make a commitment to a buyer who is loyal to me, I keep it.  Our time isn't always our own. That sometimes means being inconvenienced and showing dozens and dozens of properties but that's what we do.  This is our chosen profession.  The most successful real estate agents have to enjoy what they do and want to be of service to their clients. That can mean a little sacrifice but when you walk through the door together of your buyer's future home, you're reminded of why you became a Realtor.
by Barbara • Barbara's Blog on May 16, 2010
The seller is just putting the finishing touches on this great four bedroom, two bath single level home in Central Anaheim.  The property has been lovingly maintained and just a few of  it's wonderful features include newer roof, a/c and dual pane windows, fruit trees in the back yard, wheelchair ramp (can be removed), silestone counters and much more.
Look for this great new listing later this month! 
by Barbara • Barbara's Blog on May 15, 2010
According to one of my favorite title representatives, Kevin Mount of North American Title, yesterday was a busy day on the steps of the Orange County courthouse.  A total of 12 homes were sold at auction on May 14th in the Placentia Yorba Linda areas.  That may not seem like a large number, however it really is significant given the fact that so many sales are postponed for one reason or another. 
This number is definitely something to keep an eye on.  We may be seeing a pattern for 2010.  While there is nothing conclusive, there has been much speculation in the press and real estate trade news that the story for 2010 will be the increase in foreclosure activity.  Stay tuned.... 
by Martin Wisckol • Real Estate News • Tags: Ed Royce, Politics, The OC Register, Top Stories OCR, voters on February 19, 2018
The Buzz is the Register's weekly political news column.
If House Foreign Affairs Committee Chairman Ed Royce had a message for North Korea when he saw Kim Yo-jong at the Olympic Games, he didn't get the chance to relay it.
The Yorba Linda Republican had been named to the White House's seven-member delegation to the Games, led by Vice President Mike Pence. Others included Army Gen. Vincent Brooks, commander of U.S. and U.N. forces on the peninsula, and Marc Knapper, interim Charge d'Affairs at the U.S. Embassy in Seoul.
Kim, sister and envoy of North Korea's leader Kim Jong-un, was seated behind Pence at the Feb. 9 opening ceremonies. But Royce, the only Congress member named to the U.S. delegation, was still in Washington, voting for the budget bill to boost military spending and keep the government from shutting down.
"To my friends in South Korea, let me say congratulations on a great Olympic games," Royce says in a short Twitter video posted the evening of the vote, offering a greeting in Korean.
He also addressed U.S. athletes in two languages, encouraging them to "bring home the gold," then thanking them in Korean.
Meanwhile at the opening ceremonies, Kim and Pence were sitting an arm's length from one another but did not interact.
"I didn't avoid the dictator's sister, but I did ignore her," Pence said in a video posted on Axios. "I didn't believe it was proper for the USA to give her any attention in that forum."
The White House said the decision not to talk was mutual between the two countries. Nonetheless, the apparent thaw between North and South that may be extending to the U.S.
With leaders of both Koreas making overtures about holding a summit, South Korean President Moon Jae-in on Tuesday said the U.S. had expressed a willingness to talk with North Korea — an apparent shift in the Trump Administration's position.
"American officials were more guarded, saying they were open to talks but not a full-fledged negotiation," according to The New York Times.
Royce, in his final year of Congress before retiring, has sounded open to talks but has expressed extreme caution.
"If the talks (between North and South) are going on during the Olympic Games in February, maybe that quiets the neighborhood there for a bit. But my main concern is that South Korea not give away anything such as resources or money to North Korea in any of these talks," Royce told Fox News on Jan. 5. The following week, he told Fox News, "I am for increasing the sanctions and the pressure on them at this time… you have to have that sustained pressure that comes from sanctions and our diplomatic efforts."
Upcoming
CSU Fullerton's Center for Oral Public History will honor three of the county politicos from years past at its annual dinner celebrating the county's political history. Honorees at the March gala will be former state Senate GOP Leader Dick Ackerman, former Democratic Foundation of Orange County Chairman Wylie Aitken and the late Tom Fuentes, longtime former chairman of the county GOP. Tickets for the event, to be held at Fullerton's Summit House, start at $100. For more information, visit fullerton.edu/ocpolitics.
Orange County Registrar of Voters Neal Kelley's Election Academy, held every election year since 2010, will be on six successive Wednesday evenings beginning March 28. It covers every thing from candidate filing to ballot processing to voter outreach to security and tallying votes. The class is free and the deadline to apply is March 14. For more information, visit ocvote.com/community/orange-county-election-academy.
The California Democratic Party will hold its statewide convention Feb. 23-25 in San Diego. Among the orders of business is considering endorsements for Democratic candidates in the districts of Congress members Mimi Walters, R-Laguna Beach; Dana Rohrabacher, R-Costa Mesa; and Darrell Issa, R-Vista. For more information, visit cadem.org/convention.
by The KCM Crew • Real Estate News • Tags: First Time Home Buyers, For Buyers, For Sellers, FSBO's, KCM Blog, Keeping Current Matters, Move-Up Buyers, real estate news on February 19, 2018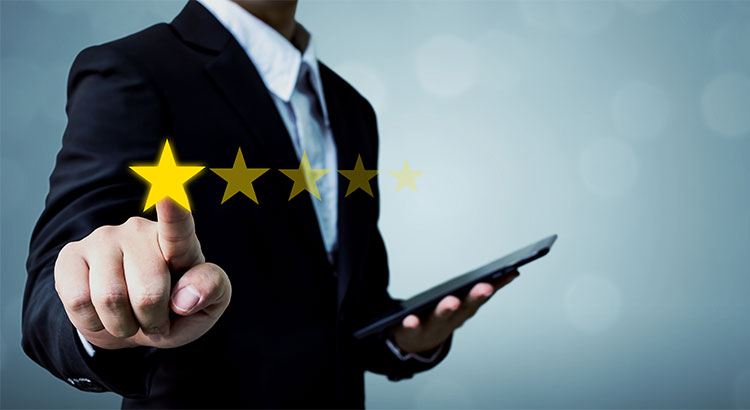 Whether you are buying or selling a home it can be quite the adventure, which is why you need an experienced real estate professional to guide you on the path to achieving your ultimate goal. But in this world of instant gratification and internet searches, many sellers think that they can 'For Sale by Owner' or 'FSBO.'
The 5 reasons you NEED a real estate professional in your corner haven't changed but have rather been strengthened by the projections of higher mortgage interest rates & home prices as the market continues to pick up steam.
1. What do you do with all this paperwork?
Each state has different regulations regarding the contracts required for a successful sale, and these regulations are constantly changing. A true real estate professional is an expert in his or her market and can guide you through the stacks of paperwork necessary to make your dream a reality.
2. Ok, so you found your dream house, now what?
There are over 180 possible steps that need to take place during every successful real estate transaction. Don't you want someone who has been there before, someone who knows what these actions are, to make sure that you achieve your dream?
3. Are you a good negotiator?
So maybe you're not convinced that you need an agent to sell your home. After looking at the list of parties that you will need to be prepared to negotiate with, you'll soon realize the value in selecting a real estate professional. From the buyers (who want the best deals possible), to the home inspection companies, all the way to the appraisers, there are at least 11 different people who you will need to be knowledgeable of, and answer to, during the process.
4. What is the home you're buying/selling really worth?
It is important for your home to be priced correctly from the start to attract the right buyers and shorten the amount of time that it's on the market. You need someone who is not emotionally connected to your home to give you the truth as to your home's value. According to a study by Collateral Analytics, FSBOs achieve prices significantly lower than those from similar properties sold by real estate agents:
"FSBOs tend to sell for lower prices than comparable home sales, and in many cases below the average differential represented by the prevailing commission rate."
Get the most out of your transaction by hiring a professional.
5. Do you know what's really going on in the market?
There is so much information out there on the news and on the internet about home sales, prices, and mortgage rates; how do you know what's going on specifically in your area? Who do you turn to in order to competitively and correctly price your home at the beginning of the selling process? How do you know what to offer on your dream home without paying too much, or offending the seller with a lowball offer?
Dave Ramsey, the financial guru, advises:
"When getting help with money, whether it's insurance, real estate or investments, you should always look for someone with the heart of a teacher, not the heart of a salesman."
Hiring an agent who has his or her finger on the pulse of the market will make your buying or selling experience an educated one. You need someone who is going to tell you the truth, not just what they think you want to hear.
Bottom Line
You wouldn't replace the engine in your car without a trusted mechanic, so why would you make one of the most important financial decisions of your life without hiring a real estate professional?
---
by JONATHAN LANSNER • Real Estate News • Tags: Business, Orange County News, Real Estate, The OC Register, Top Stories OCR on February 19, 2018
Los Alamitos's housing market looked struggling in the fourth quarter: Prices flat as sales fell.
CoreLogic statistics for the October-to-December period compared with the same period a year earlier, show these five trends for Los Alamitos's homebuying …
1. 53 homes sold in the latest period vs. 56 a year earlier.
2. That's a one-year sales decline of 5.4 percent vs. a countywide homebuying loss of 1.3 percent.
3. Median selling price in the latest period of $890,000, same as 12 months earlier.
4. Flat pricing compares to the countywide median at $698,000, up 5.7 percent in a year.
5. The Los Alamitos 90720 median ranks No. 18 priciest out of 83 Orange County ZIPs vs. No. 13 a year earlier.
See full-year 2017 CoreLogic results …
Beach ZIPs | North O.C. | South O.C. | Mid-county
From 2017's fourth quarter, eight countywide trends to ponder:
1. At the neighborhood level, prices were up in 66 of 83 Orange County ZIP codes compared to the previous year.
2. Sales rose in 38 of 83 Orange County ZIPs.
3. Builder sales were 1,544 — up 4.2 percent from a year earlier. Median selling price was $869,000 — up 0.2 percent from a year earlier.
4. In the cheapest third of the county's market — the 27 least expensive ZIPs, median of $622,500 and below — 2,540 homes sold. That's down 0.9 percent compared to a year earlier.
5. In the 27 priciest ZIPs — median of $789,050 and higher — 3,236 homes sold. That's down 0.2 percent.
6. In the 11 Orange County ZIPs with medians above $1 million, sales totaled 720 homes, down 1.9 percent in a year. There were 10 seven-figure ZIPs a year earlier.
7. In the county's 16 beach-close ZIPs, 1,484 homes sold in the latest period, down 0.6 percent vs. a year earlier.
8. As for relative bargains, there were six ZIPs with medians under $500,000 with total sales of 440 homes. a year earlier, 14 ZIPs had medians under $500,000 with 1,039 sales, or a drop of 58 percent in a year.
In case you missed it …
Los Angeles-Orange County homeownership at 9-year high, but 4th lowest in U.S.
California migration: Come for jobs, leave to retire
Southern California's job growth only boosts its unaffordability